Regular price
$2,295.00 TWD
Regular price
Sale price
$2,295.00 TWD
Unit price
per
Sale
Sold out
200 in stock
A tight skirt with a front slit that makes your legs look beautiful. The wrapped skirt design adds a sense of looseness. It has an elegant tight silhouette that gives you a neat look, and is recommended for office occasions.


◆SIZE
S: Length 77cm / Waist 66cm / Hips 90cm
M: Length 78cm / Waist 70cm / Hips 94cm
L: Length 79cm / Waist 74cm / Hips 98cm


◆COLOR
black


◆MATERIAL
96% polyester, 4% spandex
Share
View full details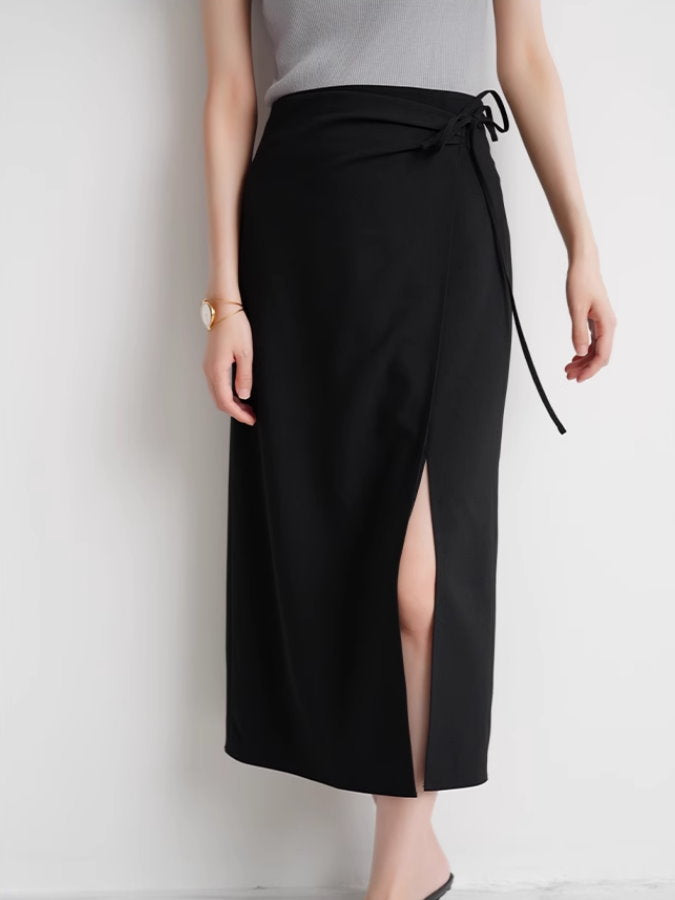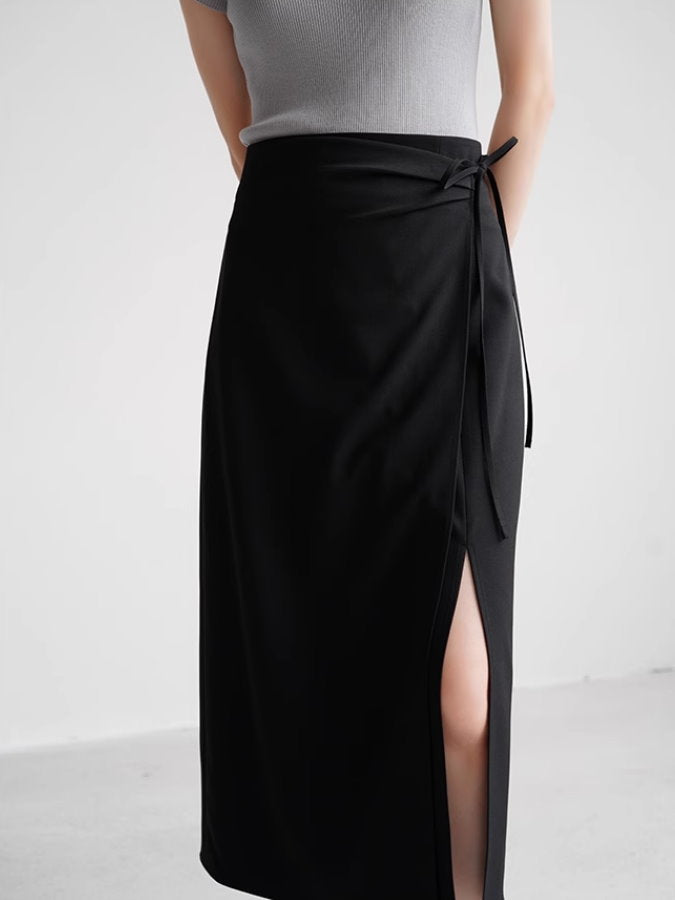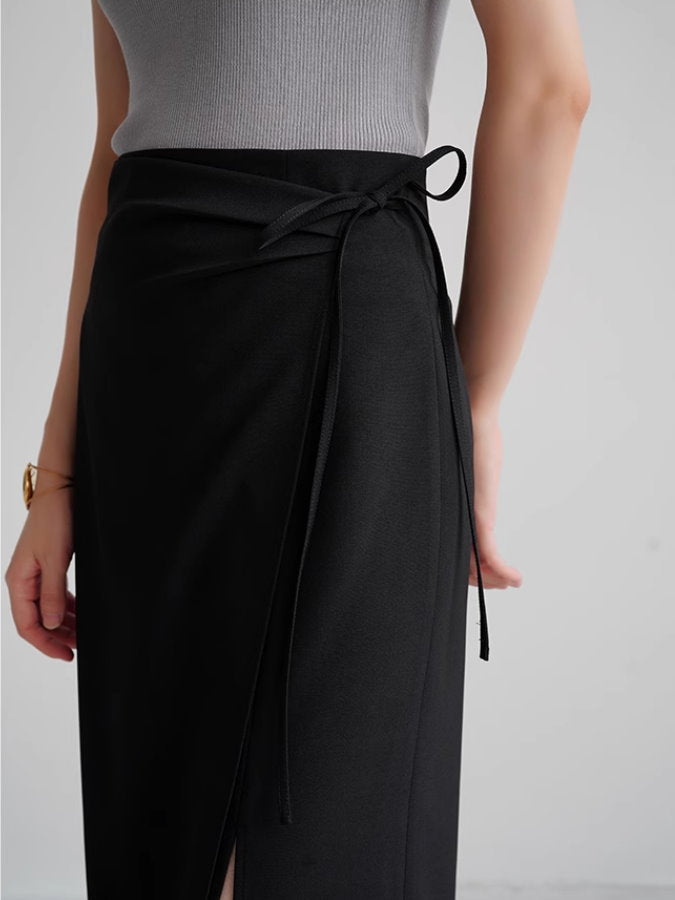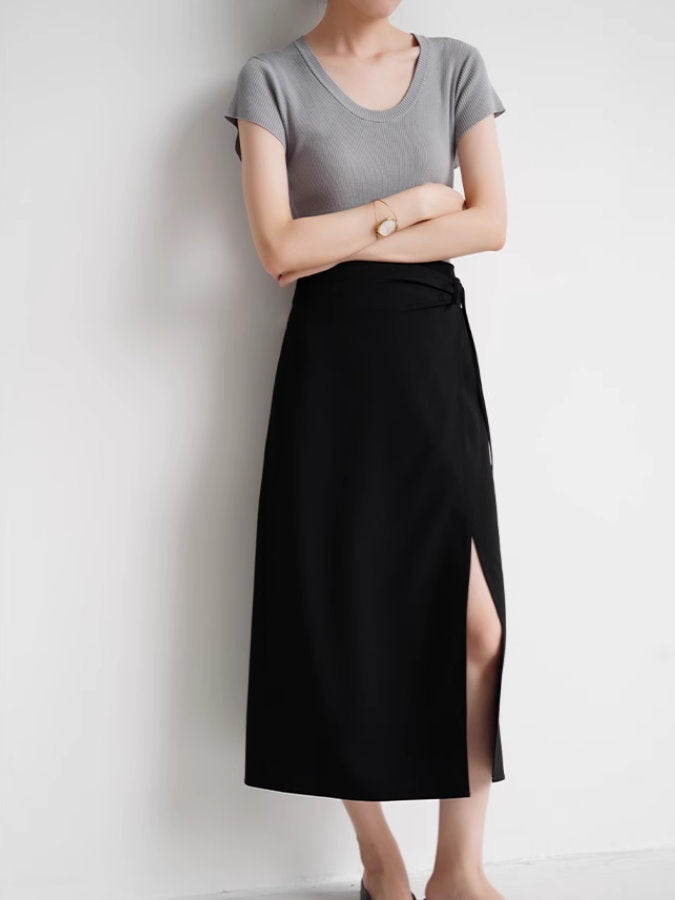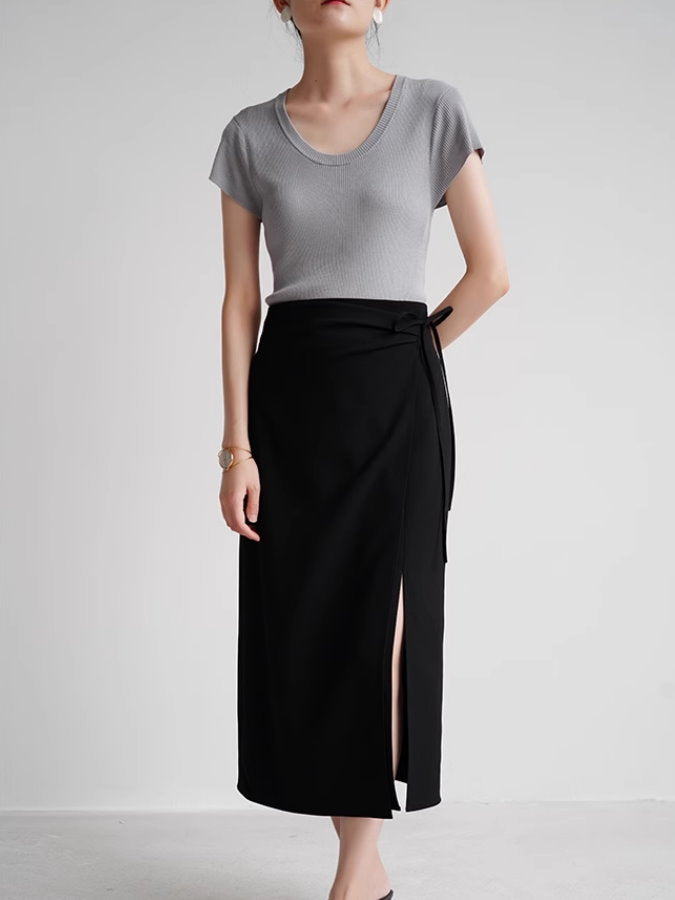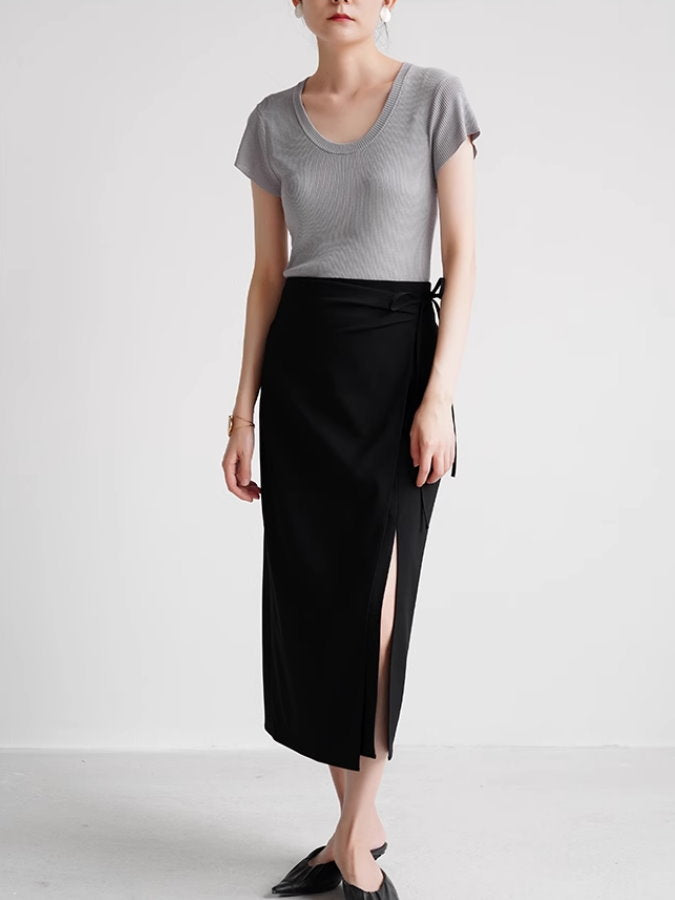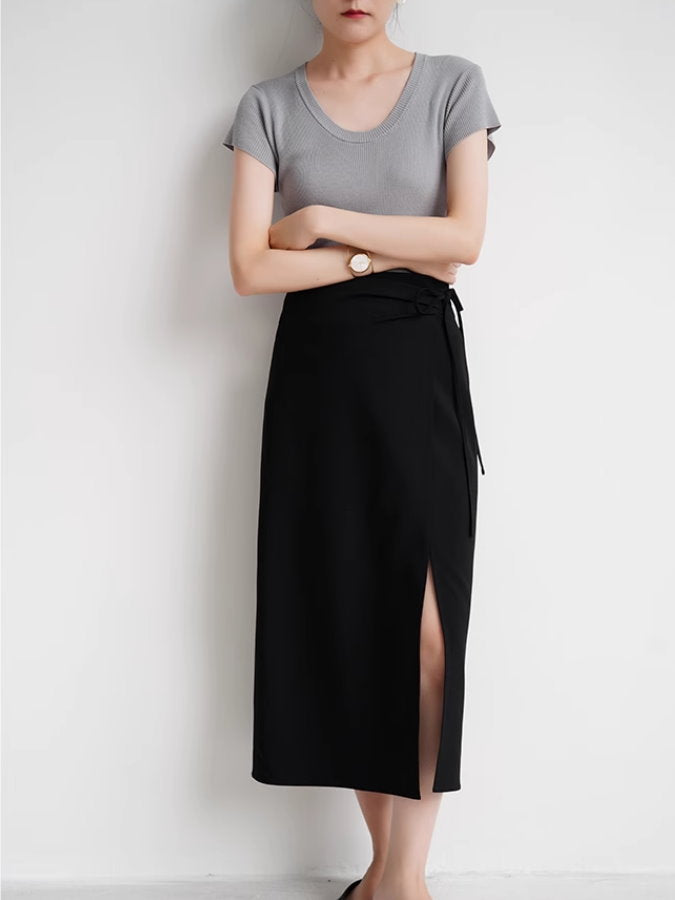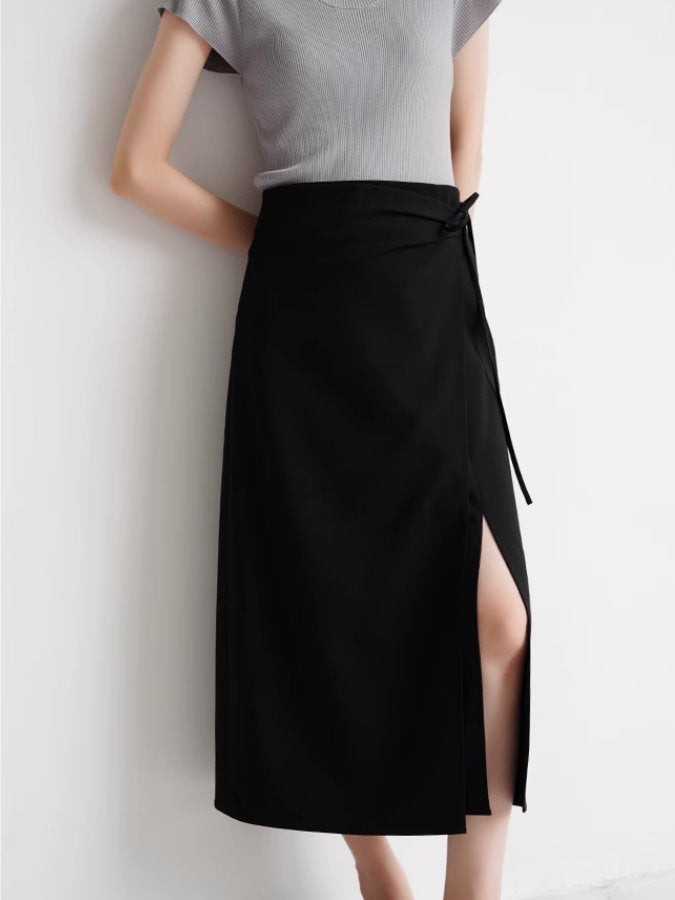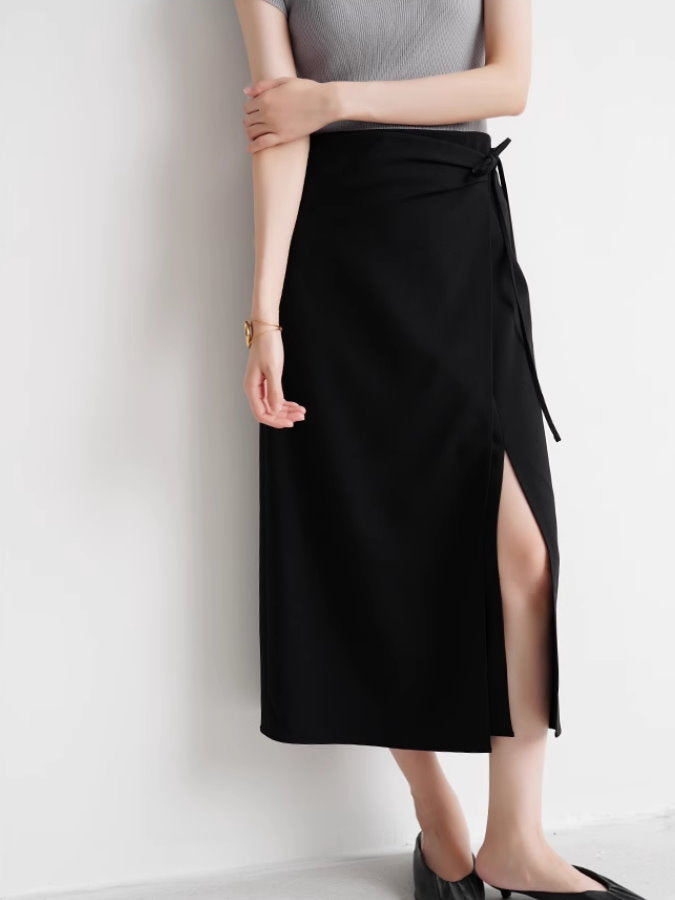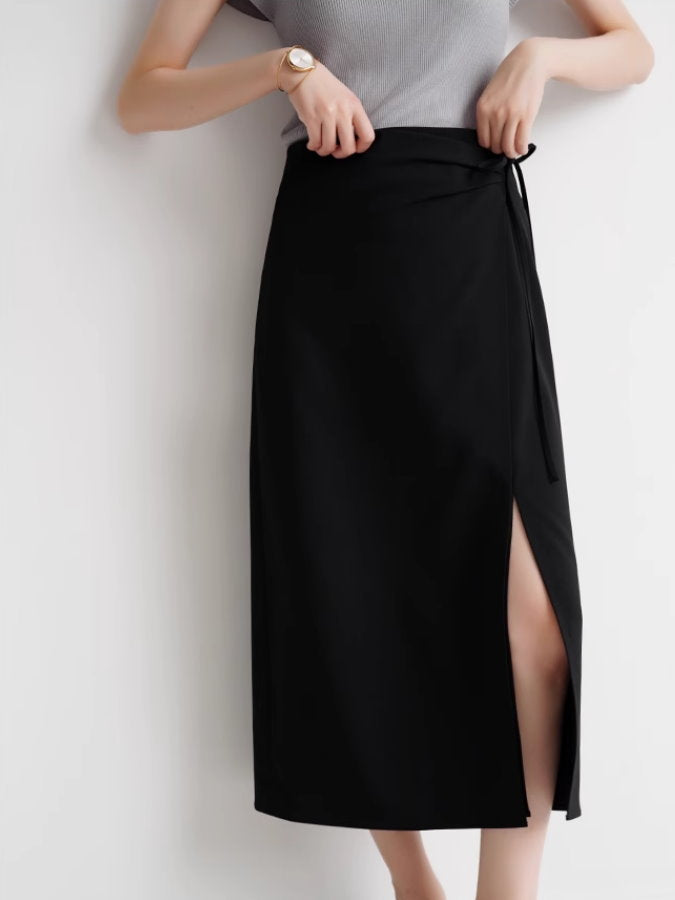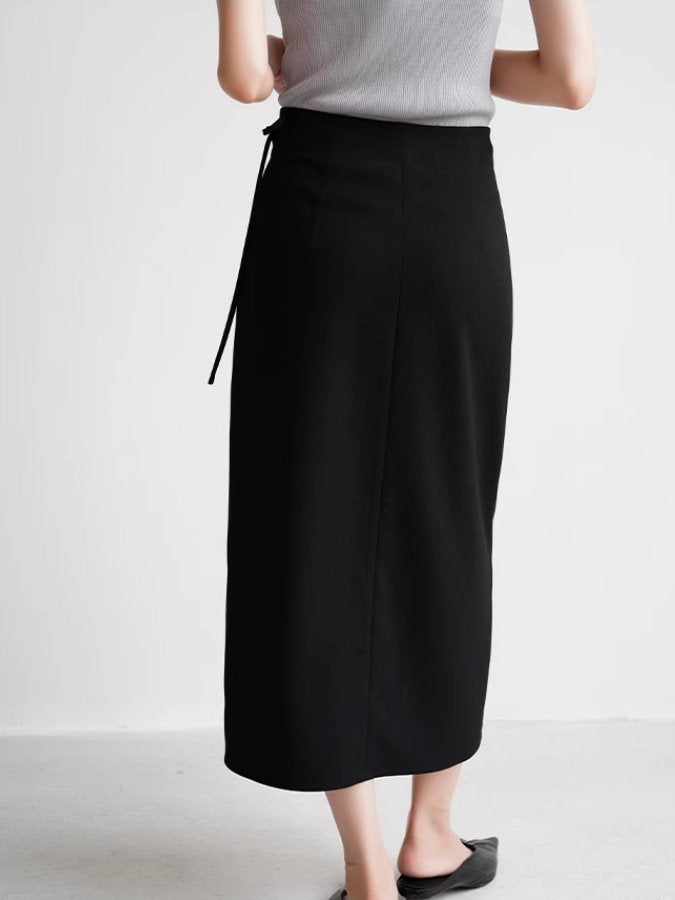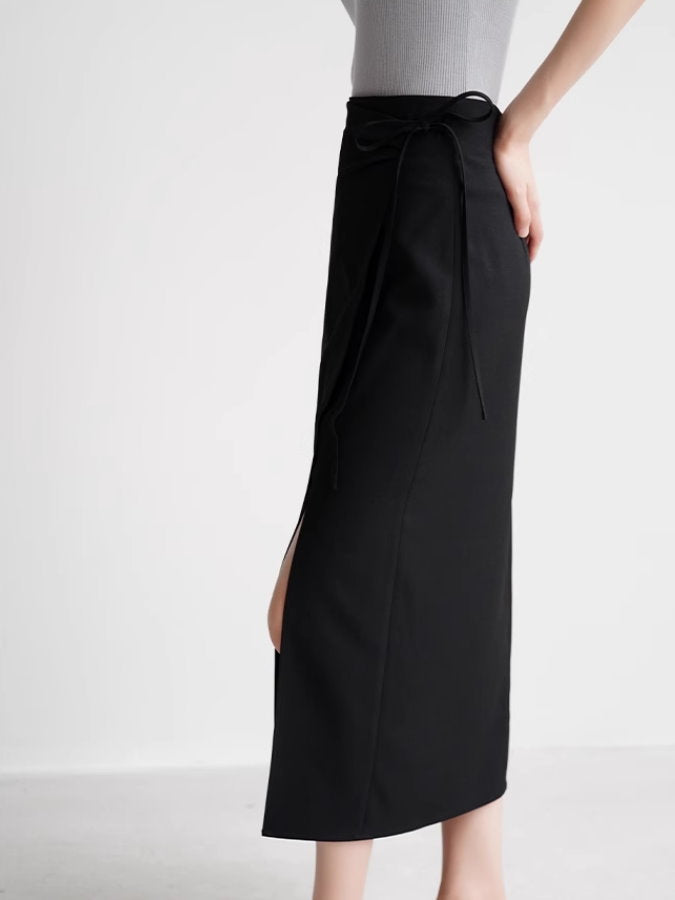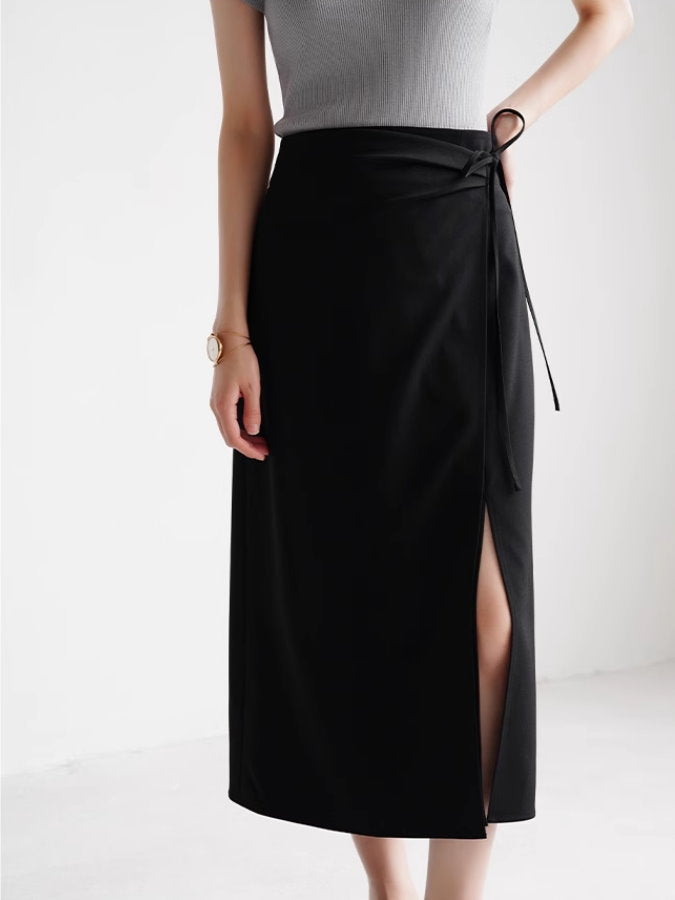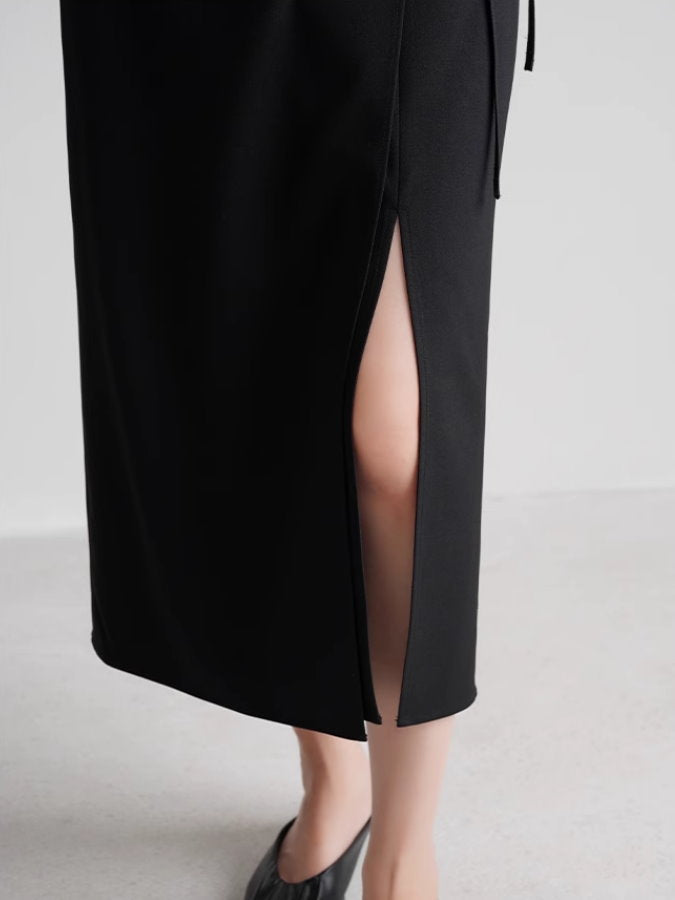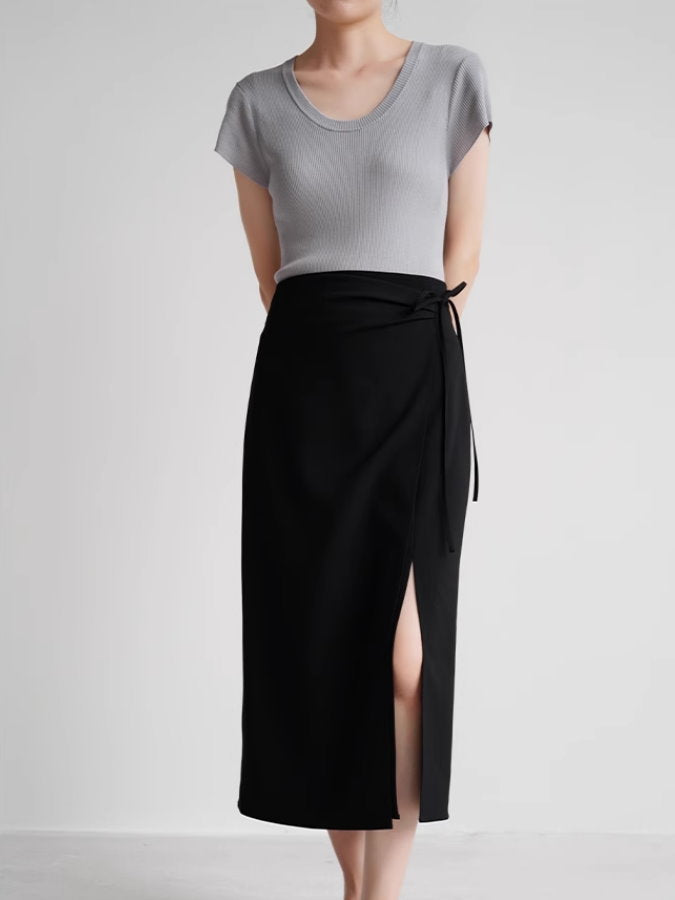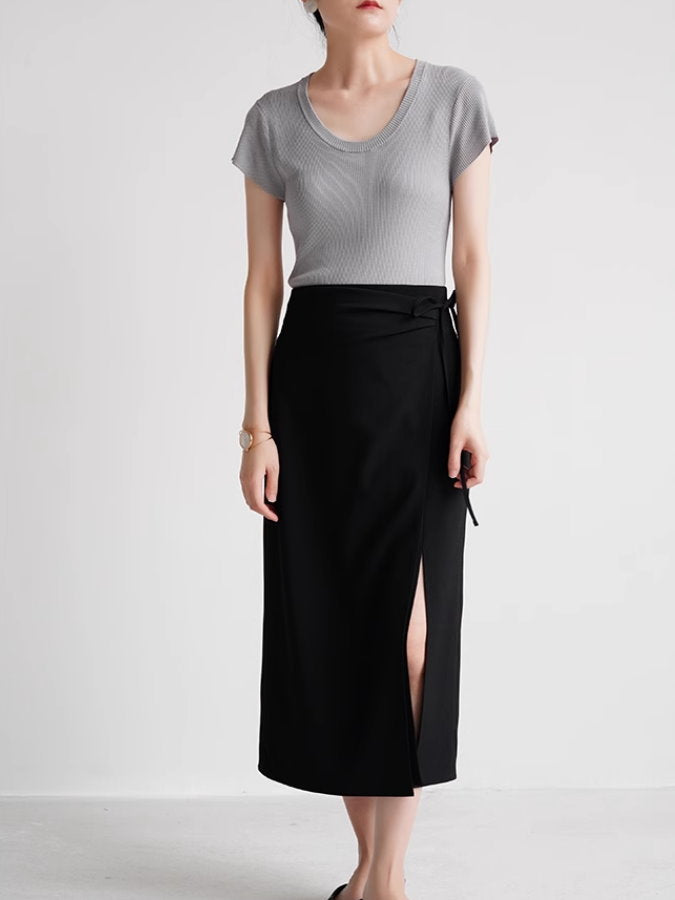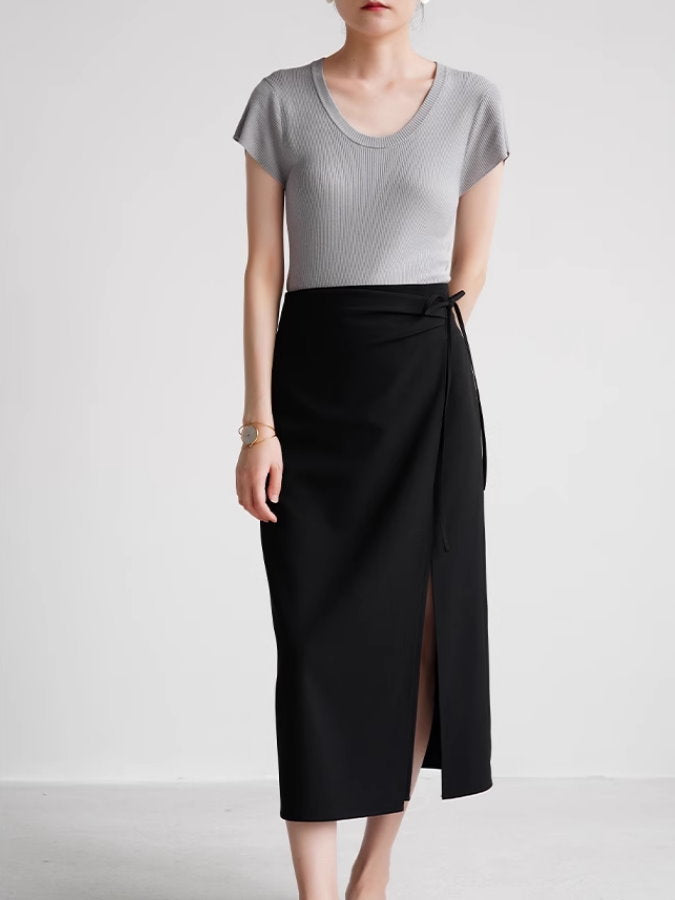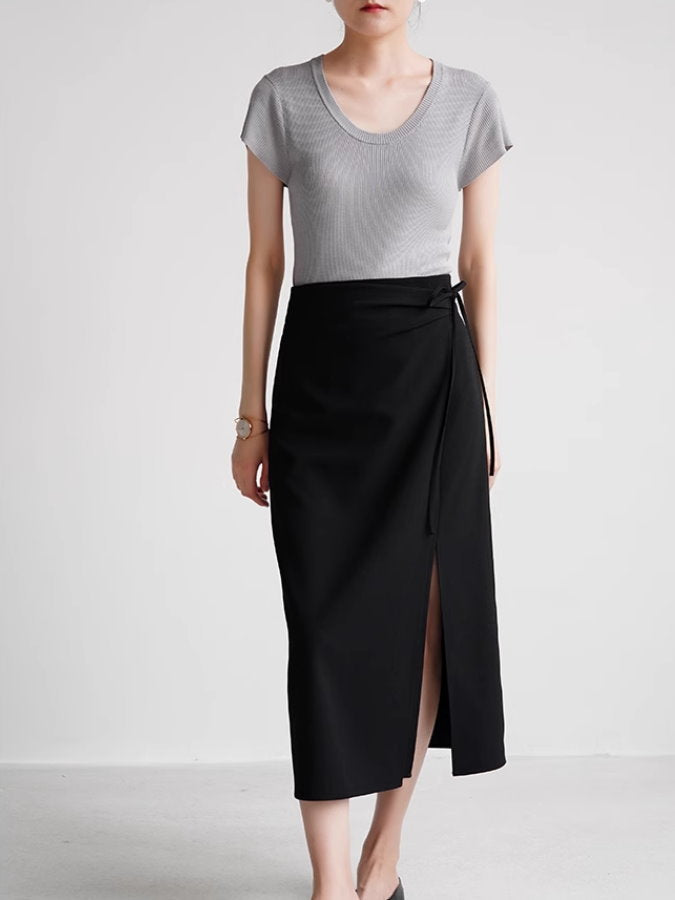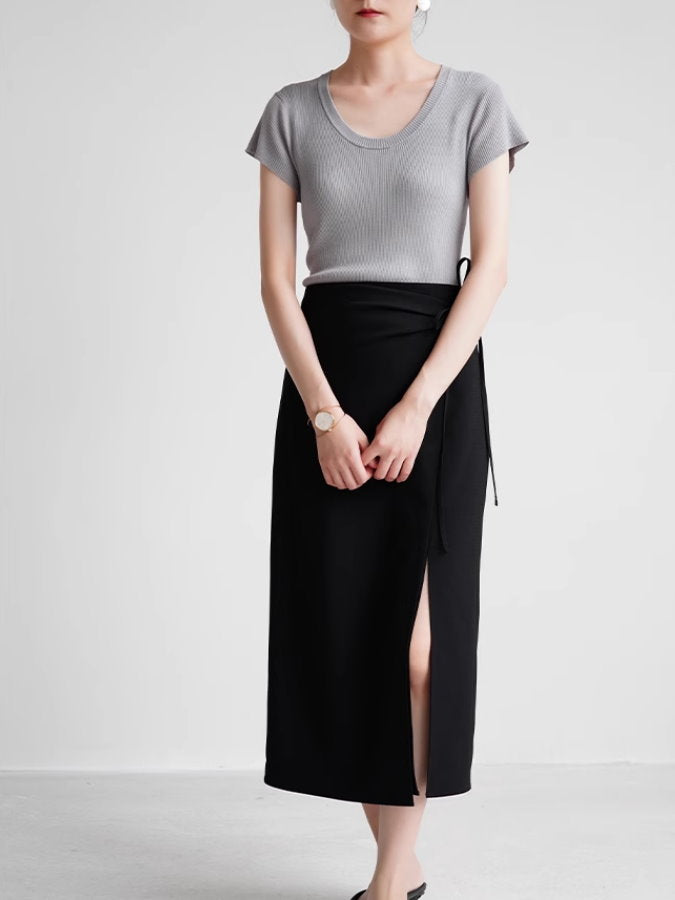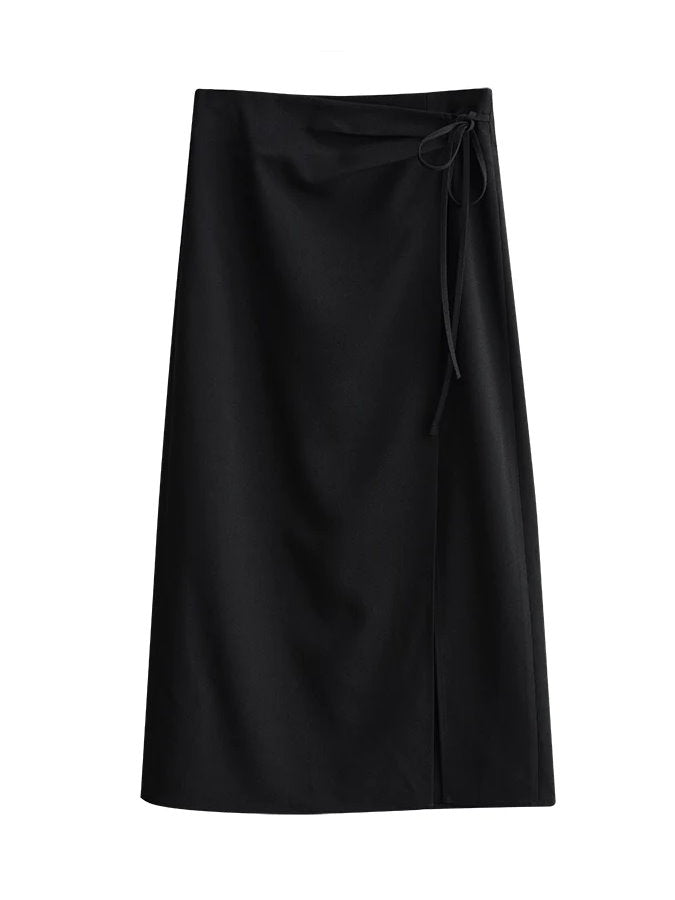 Collapsible content
Notes

・[Important] Please read the usage guide before purchasing.

・Orders will be canceled if the product is out of stock.

・Colors may look different depending on the shooting environment and your monitor settings.

・Because it is an overseas product, sewing may be slightly loose.

・Please note that the product image is a sample, so there may be changes in specifications such as color, size, and design material mix ratio.

・We sell the colors and sizes presented by overseas manufacturers. Due to size errors and individual differences, please refer to the notation etc. as a guide only.
Selectable payment method

【payment method】
・Credit card (VISA/MASTER/American Express/JCB)
・Amazon Pay
・Google Pay
・Shop Pay
・Apple Pay
・au Simple Payment ・Merpay ・Rakuten Pay ・Deferred Payment Paidy
No matter how many times you shop in a month, all payments will be made in the next month. *The usage amount for one month will be fixed on the 1st of the following month, and we will inform you of the payment by e-mail and SMS (short message) by the 3rd of the following month. You can also use 3 installments later payment with zero installment fee.

Depending on the timing of your order, you may be billed first, so please be aware of this when using paidy. If the item is out of stock, we will refund it to your paidy account. You can also check the payment method on MyPaidy.

free account transfer

Bank transfer The transfer fee varies depending on the financial institution

Convenience store payment [for single payment only]
・356 yen (tax included)

[When the Pay-Deferred Payment Plan for Apple is included]
The convenience store payment fee varies depending on the total amount for the Pay-Deferred Payment Plan Apple that is included in the billing amount for the current month.

・24,999 yen or less: 109 yen (tax included)
・25,000 yen or more: 356 yen (tax included)

[If 3 installments later payment is included, or if 3 installments later payment and payday later payment plan for Apple are included]
Convenience store payment fees vary depending on the total amount of 3 installments included in the billing amount for the current month.

・ From 1 yen to 999 yen: 109 yen (tax included)
・ From 1,000 yen to 3,999 yen: 145 yen (tax included)
・From 4,000 yen to 6,999 yen: 254 yen (tax included)
・ 7,000 yen or more: 356 yen (tax included)

* A fee will be charged for each bill payment.
* If the current month's billing includes payment in installments or super deferred payment, no fee will be charged.

[Paidy Customer Support]
Phone number: 0120-971-918
Inquiry available hours: Weekdays 10:00 to 18:00 Inquiry form https://support.paidy.com/hc/ja/requests/new
Delivery days

◆ About delivery
International shipping in 1-4 weeks (average 1-2 weeks)
Immediate delivery notation will be shipped from overseas within 3 business days

If you order instant delivery and standard delivery items together, we will ship them when all items are ready.

*Please note that it may take longer due to unforeseen circumstances such as production circumstances, the work status of the manufacturer, the local holiday season, weather, disasters, customs procedures, etc.
User Guide

Thank you for visiting HELLOUS

Since our shop deals with imported products (selected products from outside Japan), there are points that differ from Japanese standards. Please be sure to read it so that you can shop with confidence. When purchasing, you agree to the content.

    

▼Overseas imported products
"Our company is a Japanese enterprise headquartered in Japan. We meticulously select Chinese-made products and deliver them directly to our customers from our partners in China. A significant number of apparel items sold in Japan are produced in Chinese factories. At our company, before delivering any product to our customers, we thoroughly select and perform quality checks on each item. Please be aware when making a purchase that our products are manufactured and shipped from China. If you are unsure, we advise against purchasing. Please understand that we cannot accept returns due to personal reasons. However, in the rare case of receiving a defective product, we will arrange for an exchange. For such exchanges, the product must be returned to our partners in either Japan or China. By checking the checkbox on the cart screen at checkout, you are acknowledging and agreeing to these terms. This action signifies your understanding and acceptance of our policies. Thank you for your understanding."


There may be cases where an item is out of stock or has been discontinued when an order is placed. In that case, please understand that only the corresponding product will be canceled.

The standards for products in countries other than Japan are lax, and even products that are considered defective in Japan may be treated as non-defective overseas. Since our shop handles overseas products, inspections are based on overseas standards. Please note that the items listed below are not considered defective unless they interfere with wearing.

 

◇Sweetness of attaching buttons

◇Folding creases during transportation Extrusion of agent / paint

◇ Due to the characteristics of the product, there is a strong smell
◇ Slight changes in fabric, color, and design due to reproduction

◇ Color unevenness of decorations such as resin and bead products (accessories, goods, etc.)

◇ Slight inclination of the stud earring axis (accessory)

Due to the stitching, there may be a difference of around a few centimeters. If the order size is different (e.g. L arrives when ordering S), a slight dimensional error will not be treated as an initial defective product.

Colors may look different depending on the shooting environment and your monitor settings. At our store, we will sell the colors and sizes presented by the overseas manufacturer.

※I sell it after carrying out inspection one by one.

*If there is an obvious defect or misdelivery other than the above, please contact us within 3 days of arrival. We will serve you wholeheartedly.

[About washing]

Please handle it gently by hand washing etc. at your discretion. We recommend that you avoid washing with other clothes to prevent color transfer.

Please be careful of color transfer due to physical contact, etc., other than washing.

[About accessory products]

・

When storing, avoid places exposed to direct sunlight or high temperatures.


・If sweat, water or sebum adheres, wipe carefully with a soft, dry cloth. Sweat and sebum may cause damage to accessories depending on the ingredients contained.

・Be careful not to damage the product due to dropping or impact.

・Entering a bath, hot spring, or pool while wearing accessories may damage the product. (Excluding stainless steel products)

・

If you do not use it for a long time, we recommend storing it in an airtight bag. Dullness due to oxidation is less likely to progress, and scratches caused by dust and accessories colliding with each other are prevented, making it last longer.

・Gold-coated products are coated with a thin film over brass or silver. As time passes and wear is repeated, the coating will peel off and the base material will become visible. When moisture, sebum, or sweat adheres, the coating will last longer by gently cleaning it with a dry, soft cloth and avoiding friction. Be careful not to use abrasive polishes, as the coating will come off. You can restore the luster by re-plating. We do not accept it at our store.

For products that use metal, please be careful of metal allergies due to the characteristics of the material.

We do not guarantee that allergy-free products will not cause allergies to everyone, as the causes of allergic reactions differ from person to person, even if the products are made of materials that do not cause allergies or are plated.

Please note that we cannot answer your question, as it depends on the physical constitution of the individual, the contact with the skin, the adhesion of sweat and moisture, and the way the product is worn.

Please check the material information and make your own judgment as to whether or not you can wear it.

Also,

if you have any skin abnormalities, stop using it immediately and consult a specialist. We do not accept returns for allergies.

▼About the product delivery period

・Normal product

International shipping in 1-4 weeks (average 1-2 weeks)

After ordering and ordering from the manufacturer, we inspect and ship

・Overseas shipping and immediate delivery

Ships

from overseas

within 1-3 days

Prompt shipment from our overseas warehouse


・Domestic shipping and immediate delivery
Ships from Japan within 1-5 days

Prompt shipping from our domestic warehouse

*If you order only for immediate delivery with one payment, we will ship immediately. If you place an order with a regular product, we will ship it after all items are ready. *The above schedule is only a guideline. It may take longer due to unforeseen circumstances such as holidays, customs stops, etc.

▼Email after completing an order

Carrier mail (au/docomo/softbank) cannot be used because most of them are rejected by spam prevention filters.

We will not be held responsible for any failure to receive or confirm emails due to the customer's settings/environment.

Other inquiry methods: Please proceed from the icon at the bottom right of the official LINE.

▼ About delivery

・All items will be shipped with a tracking number.

・In order to provide the product as cheaply as possible, it will be shipped in simple packaging in consideration of environmental issues.

・In order to protect personal information, we do not enclose a statement of delivery because we are working to be paperless. Please check it by yourself from the order confirmation.

・In rare cases, there is a check of the contents at the customs. There may be holes in the bag or evidence that it has been opened, but this is a phenomenon that can occur with all imported products. Please rest assured that if the product itself is damaged, we will exchange it.

・Due to the nature of long-distance air transportation, the packaging may collapse or the product may lose its shape during transportation. Please understand that it may be damaged.

・If the customer is absent, the delivery company will contact you with an absence notice. Please request redelivery by yourself from the absence notice. Products that have passed the storage period will be discarded at the distribution center, and we will not be able to accept any response such as re-shipment or refund under any circumstances. We are not responsible for any products that are discarded.

・Please be assured that your personal information will not be used for anything other than shipping work.

-------------------------------------------------- -

[Flow from order to delivery]

Order
 ↓
Confirmation of payment
 ↓
Our order (procurement and acceptance inspection)
 ↓
International delivery (direct delivery from China to customer)
 ↓
Customs clearance
 ↓
Arrival

-------------------------------------------------- -

▼ About shipping

Shipping fee nationwide uniform 700 yen

No additional charges will be charged for Hokkaido, Okinawa, and remote islands!

Free shipping on orders over 12,000 yen

Yamato Transport, Sagawa Express Convenience

▼Payment method

・Credit card (VISA/MASTER/American Express/JCB)

・Google Pay

・Shop Pay

・Apple Pay

▼Cancellations, exchanges, and returns of products

・We do not accept any cancellation after ordering. We cannot accept any cancellations even before the product has been shipped, as the purchase fee is charged at the time of purchase. Due to the above reasons, we cannot exchange colors, sizes, or products after placing an order.

・We do not accept returns due to customer reasons.

If it is due to our company's cause

such as initial failure or misdelivery, we will

exchange it

within 3 days of arrival. In any case, we will not be able to respond to the declaration after the 4th day, so please check the product condition as soon as possible after the product arrives. Please see

our refund and return policy

for details.

▼Inquiries

▼Frequently Asked Questions

Please continue to enjoy shopping at HELROUS!
Get a coupon by adding the official LINE!!